Credits
Key projects :
Feature films and VFX
• The Beauty and the Beast (Christophe Gans) • Concept Artist • The Man who Laughs (2012), Black Gold (Jean Jacques Annaud (2011). etc... • Lead Matte Painter, Concept Artist •
• BUF company • undisclosed projects • Concept Artist (VFX and Animation)
TV Show
• Les Revenants, (The Returned, Fabrice Gobert) Season 2 • Concept Artist for development and VFX Matte painting, storyboard, character design.
Animation Feature films and Animated Series
• The Boy with the cuckoo clock heart (Mathias Malzieu, Stéphane Berla) 2011 • Concept Artist, Lightboard / Colorscript (more than 500 plans), lead Matte Painter •
• Windwalkers 2013 • Concept Artist •
And others projects in several studios (Chez Eddy, etc...) Series such as Skyland, Code Lyoko...
High end advertsising Campaigns
AUDI, Rolex, Cartier (Bruno Aveillan), Shalimar's Legend (Bruno Aveillan) etc... • Digital District, Quad, Wizz • Concept Artist, Matte Painter •
Games and Game's trailers
• ZombieU • The Crew • And others undisclosed projects (Unit Image, Ivory Tower ...) • Concept Artist • 2012/2015
Illustration Cover Art
• Volcano Boy (Ipad Book, Mathias Malzieu) • Art Director and Illustrator. 2011•
Cover Art • Ange, Le Grand Pays ; Orson Scott Card, Ender ; Walter John Williams, This is not a game ; Neil Gaiman, Neverwhere ; and others.
Publishers such as Bragelonne, L'Atalante, Au Diable Vauvert.
Short Films
• Vicinato • Marilyn "Exorcism" (Philippe Parreno) 2013/2011 • Concept Artist, Storyboard, lightboard etc...
• Several projects at MagicLab Studio (Orpheus, ads, animation movies, etc.. 2007/2008 •
Teacher
Occasional teacher at the Gobelins, school of Paris. (Traditional and Digital Painting) 2007/2010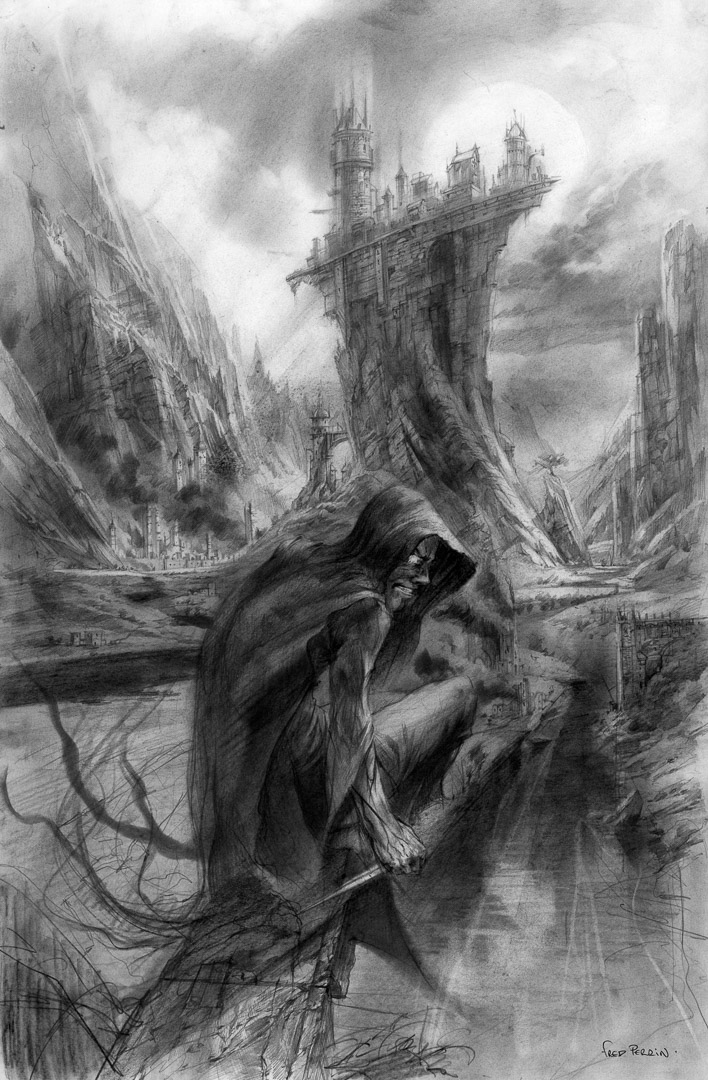 About
15 years practicing and working in Arts and digital-imaging fields. I became specialized in Concept arts, photo matte painting, and illustrations.
((Feature Films, animated movies, commercials, games, cover art, art direction for book.))
Light and color, traditional and digital painting and drawing brings me to specialize in environments, colorscript and lightboards ; and more recently character designs and storyboard.
I had the opportunity to participate in projects as production designer on animated feature film (The boy with the cuckoo-clock heart), VFX matte painter and / or concept artist on feature films (The Beauty and the Beast, Black Gold, The man who laughs, Far from men..) , high-end advertising campaigns, trailer's games and artistic short movies. Also as art director on creation of animated digital book (Volcano Boy, Digital Book Award 2012).